About
The Cyber Civil Defense Summit is a one-of-a-kind gathering of cyber defenders, academics, and policymakers with the mission of protecting our most at-risk public infrastructure.
Defending public life against cyber threats is a national challenge with profoundly local impacts. With low-level cyber attacks like ransomware consistently on the rise, the task of strengthening the defenses of community organizations in every corner of the nation seems impossible to take on.
But no one is alone in this challenge of scaling local and regional cyber defense; across the country, communities are rising up to protect the institutions that uphold public life. The Summit endeavors to join forces across defenders, academics, volunteers, and public servants to showcase replicable models of regional cyber defense.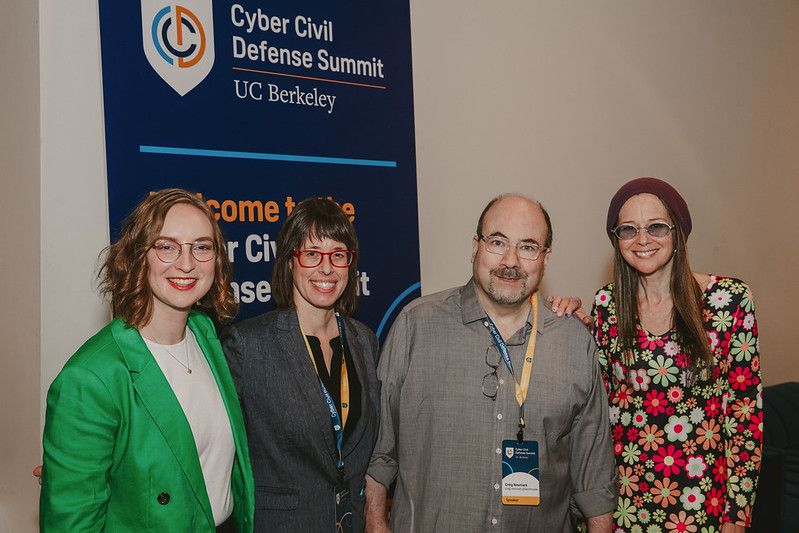 Cyber Civil Defense Summit 2023
The CLTC Public Interest Cybersecurity Program hosted the inaugural Cyber Civil Defense Summit in June 2023 and brought together cyber defenders from all sectors in this common mission.
The 2023 Summit showcased and analyzed creative programs aimed at helping community organizations, including providing proactive services to bolster resilience and reactive services to enhance incident response and recovery. The Summit is generously supported by Craig Newmark Philanthropies.
---