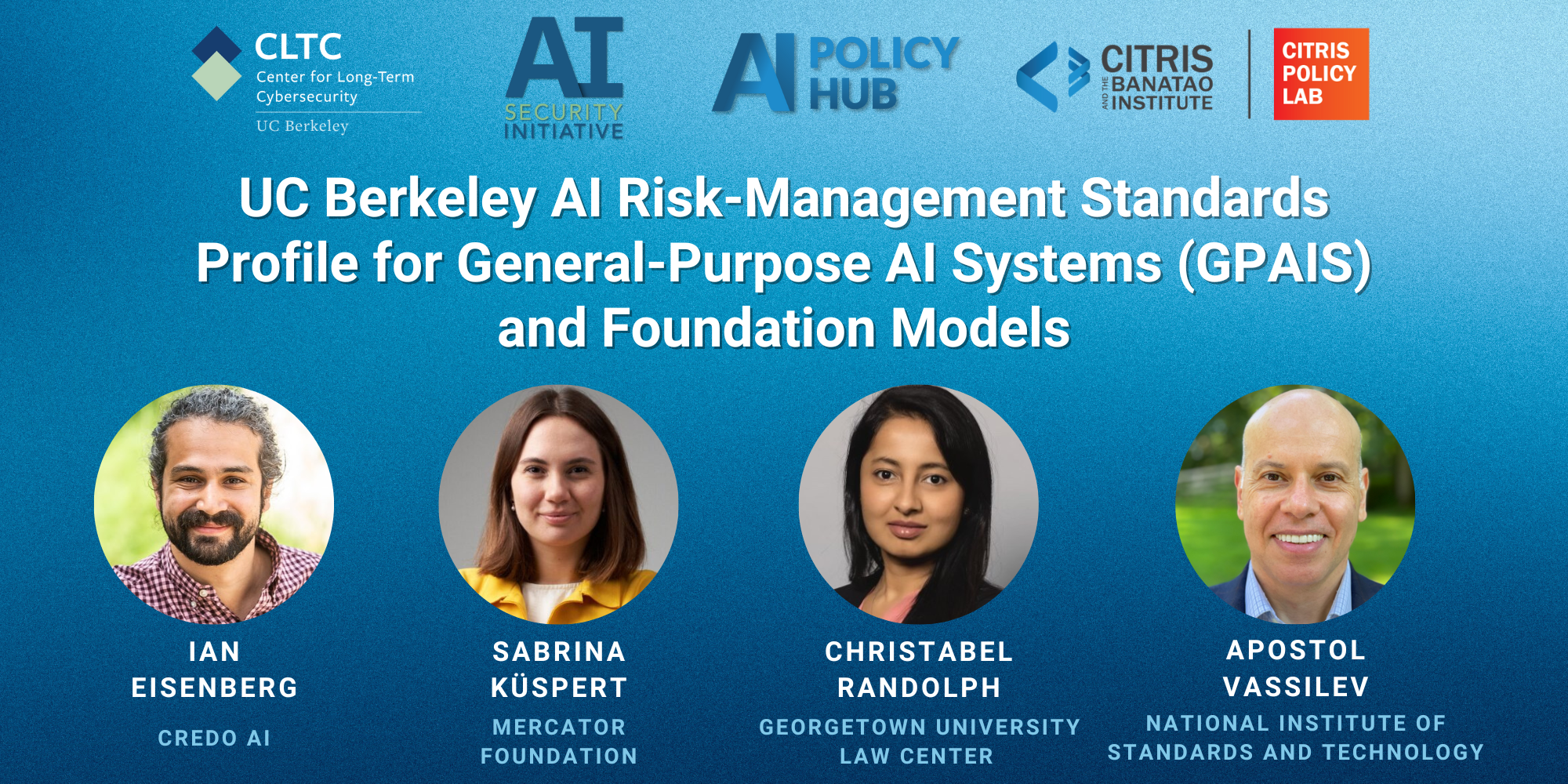 Join the UC Berkeley Center for Long-Term Cybersecurity (CLTC)'s AI Security Initiative and the CITRIS Policy Lab for the public launch of Version 1.0 of the "UC Berkeley AI Risk-Management Standards Profile for GPAIS and Foundation Models," to be held virtually on Wednesday, November 8, from 09:00 to 10:00am (PT).
Increasingly multi-purpose AI systems, such as cutting-edge large language models or other "general-purpose AI" systems (GPAI or GPAIS), "foundation models", generative AI, and "frontier models", can provide many beneficial capabilities but also risks of adverse events with profound consequences.
This profile document provides risk-management practices or controls for identifying, analyzing, and mitigating risks of GPAIS, and facilitates conformity with or use of leading AI risk management related standards, adapting and building on the generic voluntary guidance in the NIST AI Risk Management Framework and ISO/IEC 23894, with a focus on the unique issues faced by developers of GPAIS.
The event will introduce version 1.0 of the profile followed by a panel discussion on the role of AI risk management for GPAIS and foundation models. Attendees are encouraged to provide feedback and participate in user testing as authors begin work on version 1.1 of the profile document (for release in 2024).
Registration is closed.
Share Event
Topics