About this event
Cyversity and the UC Berkeley Center for Long-Term Cybersecurity present "Cultivating Diverse Cybersecurity Leadership," with the generous support of Accenture. Join us for this lunchtime event, scheduled concurrently with RSA Conference at the nearby Salesforce Tower on Wednesday, April 26 from 12:00-1:30pm. A networking lunch will follow. Tickets available by advance registration.
Event Description: Strategies to Scale Diverse Cybersecurity Leadership
Join us for a discussion with a dynamic assembly of cybersecurity professionals from backgrounds under-represented in the field addressing their personal and professional journeys, tools to overcome barriers to leadership opportunities, and strategies to support retention and advancement of women and under-represented professionals in senior cybersecurity roles.
Registration Requirements
Capacity is limited and ticketed reservations are available by invitation. Please confirm attendance, mark your calendars, and notify organizers as soon as possible if unable to attend.
Attendees must check in with valid ID upon arrival at the event venue.
About Melonie Parker: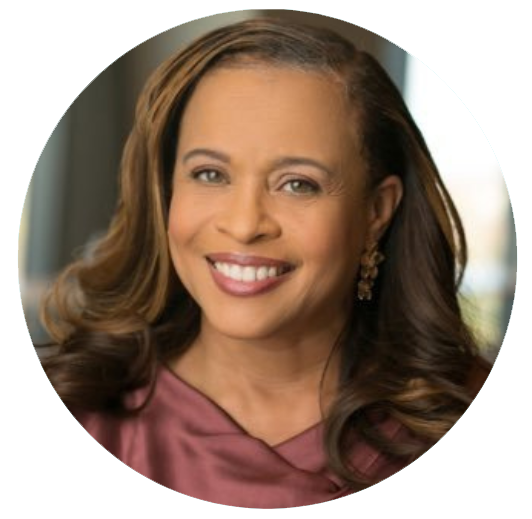 Melonie Parker is an HR executive committed to innovative, relevant, and contemporary HR leadership. She is an advocate for change and a passionate thought leader. ​Parker is responsible f​ or advancing Google's employee engagement strategy across Diversity, Equity & Inclusion.​ Additionally, Parker serves as a Minority in Energy Initiative Champion for the Department of Energy.
Prior to this role she served as the Vice President of Human Resources & Communications at Sandia National Laboratories. Parker was responsible for the leadership and Labs-wide management of human resources, health, benefits and employee services. She was also responsible for Sandia's communication efforts, which include planning, strategy, executive communications, media relations, external branding, community affairs and internal communications.
Prior to joining Sandia as the VP of HR and Communications, Parker extends expertise from a career spanning over 17 years in a variety of Lockheed Martin business areas, locations, and progressive leadership roles. During her time at Lockheed Martin, she has held responsibility ​for employee relations, staffing, EEO/Affirmative Action, diversity programs, compensation, benefits, and K-12 outreach initiatives.
Parker received a B.A. in Mass Communications from Hampton University and an M.A. in Human Resources from Villanova University. She was named the 2016 HR Professional of the Year by the New Mexico Society of Human Resource Management. She was recognized with a Special Recognition Award at the 2014 Women of Color STEM Awards, and in 2012 graduated from Lockheed Martin's Executive Assessment & Development Program.

About Christy Wyatt: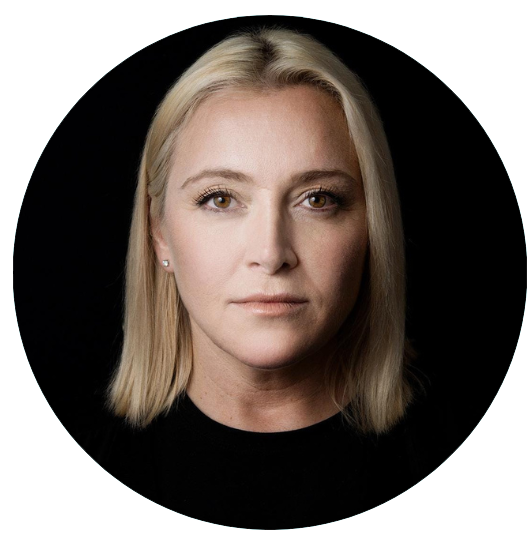 Christy Wyatt is President and CEO of Absolute, the only provider of self-healing, intelligent security solutions and the only endpoint provider embedded in over 600 million devices globally.
A Silicon Valley veteran, Christy has deep experience and expertise spanning cybersecurity, enterprise mobility, embedded platforms, IoT, enterprise software, and data science. Prior to Absolute, she served as the CEO of Dtex Systems and Chairman, President, and CEO of Good Technology (now Blackberry). Christy has also held a variety of technology leadership roles at Citigroup, Motorola, Apple, Palm, and Sun Microsystems. She currently serves on the board of directors of LM Ericsson and Silicon Labs, and has previously served on the boards of Quotient Technologies, Good Technology, Dtex, Centrify, and the Linux Foundation.
Christy was recently recognized as CEO of the Year by Globe and Mail. She has also been awarded one of the Top 50 Women Leaders in SaaS in 2019, and has been named one of Inc. Magazine's Top 50 Women Entrepreneurs of America, Information Security's CEO of the Year, and a Fierce Wireless "Most Influential Women in Wireless."

About Deidre Diamond: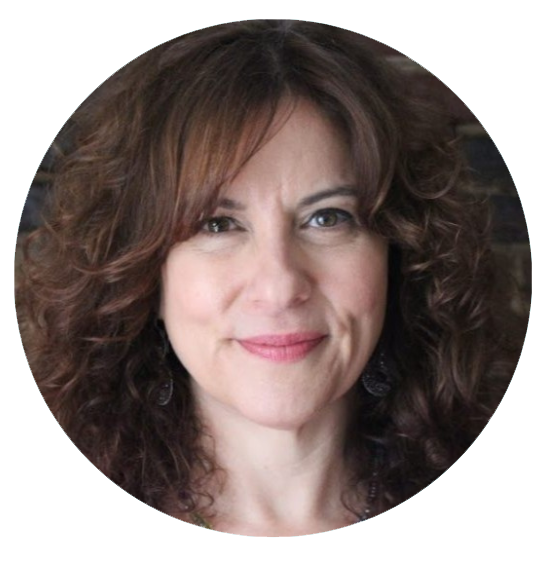 Deidre Diamond is the Founder and CEO of CyberSN, the largest cybersecurity talent acquisition technology and services firm in the U.S., transforming job searching and hiring for the cybersecurity industry. Standardizing all cybersecurity job functions into a common taxonomy of 45 roles, the CyberSN platform allows professionals to make anonymous, public profiles that match with employer-posted job descriptions using the same taxonomy. This innovation is disruptive and solves a serious national security issue.
Deidre's leadership style combines 25 years of experience working in technology and staffing, her love of the cybersecurity community, and a genuine enthusiasm for people. She has led large-scale sales and operations and built high-performance teams at Rapid7 and Motion Recruitment prior to founding her own organizations. She believes a company-culture established on 'anything is possible' attitudes and open communication frameworks, along with positive energy, career advancement, and kindness, enables her teams to have fun at work and reach beyond peak performance. She also encourages the use of EQ(Emotional Intelligence) skills: self-awareness, self-regulation, motivation, social skills, and empathy.
Deidre has also founded SecureDiversity.org, a non-profit organization working to raise awareness for, and increase the hiring of, women and underrepresented humans in the cybersecurity workforce. She has also spoken at some of the biggest tech summits, conferences, and podcasts in the world including RSA, ISC2 Congress, ISSA International, ISACA International, SecureWorld and Hacker Halted.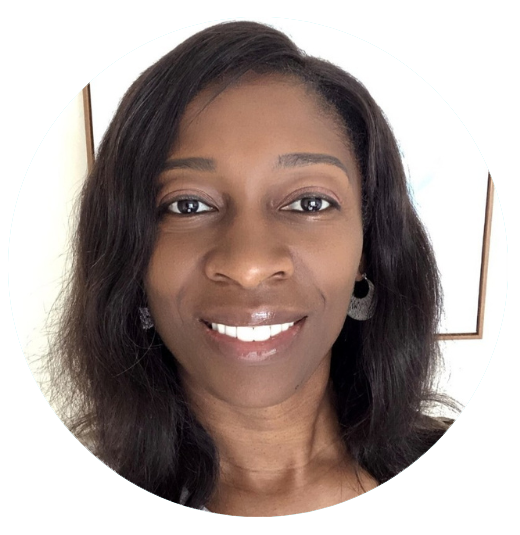 About Nneka Emegwa:
Nneka Emegwa is a Security Consulting Senior Manager. She is a CISSP and a Certified Network Security practitioner within Accenture's Cybersecurity practice. She has been with Accenture for 13years+ and is driving thought leadership and engagements for clients' journeys to a secure digital transformation. Her specialties are in Network Transformation and Security, focusing on Zero Trust and secure access.
Accessibility Accommodations
If you require an accommodation for effective communication (ASL interpreting, CART captioning, alternative media formats, etc.) or information about mobility access in order to fully participate in this event, please contact Rachel Wesen at cltcevents@berkeley.edu with as much advance notice as possible and at least 7–10 days in advance of the event.
Share Event
Topics