Join Cyversity and the UC Berkeley Center for Long-Term Cybersecurity for this special end-of-year event to recognize progress made in 2023 toward our shared commitment of securing inclusivity in cyber and re-committing to the work ahead in 2024 and beyond.
Enjoy insights from Justin Steele, Director of Google.org Americas, on:
Google's 2023 launch of the Grow with Google Cybersecurity Certificate and closing the cyber employment gap
Philanthropy's role in diversity and inclusion in the workforce and strategies to getting there
and Marco Lindsey, Associate Director of Diversity, Equity, and Inclusion at the UC Berkeley Haas School of Business, on issues related to:
Diversity, Equity, Inclusion, Belonging and Justice in the business landscape
Securing intentional investment from industry to help lift up women and minorities in the field
Managing and mitigating resistance and risk-aversion from companies due to systemic bias
Brief remarks will also be shared from Cyversity and CLTC leadership as well as recipients of the scholarships and fellowships our organizations provide thanks to support from donors and friends like you.
A networking reception with light refreshments will follow.
Featuring: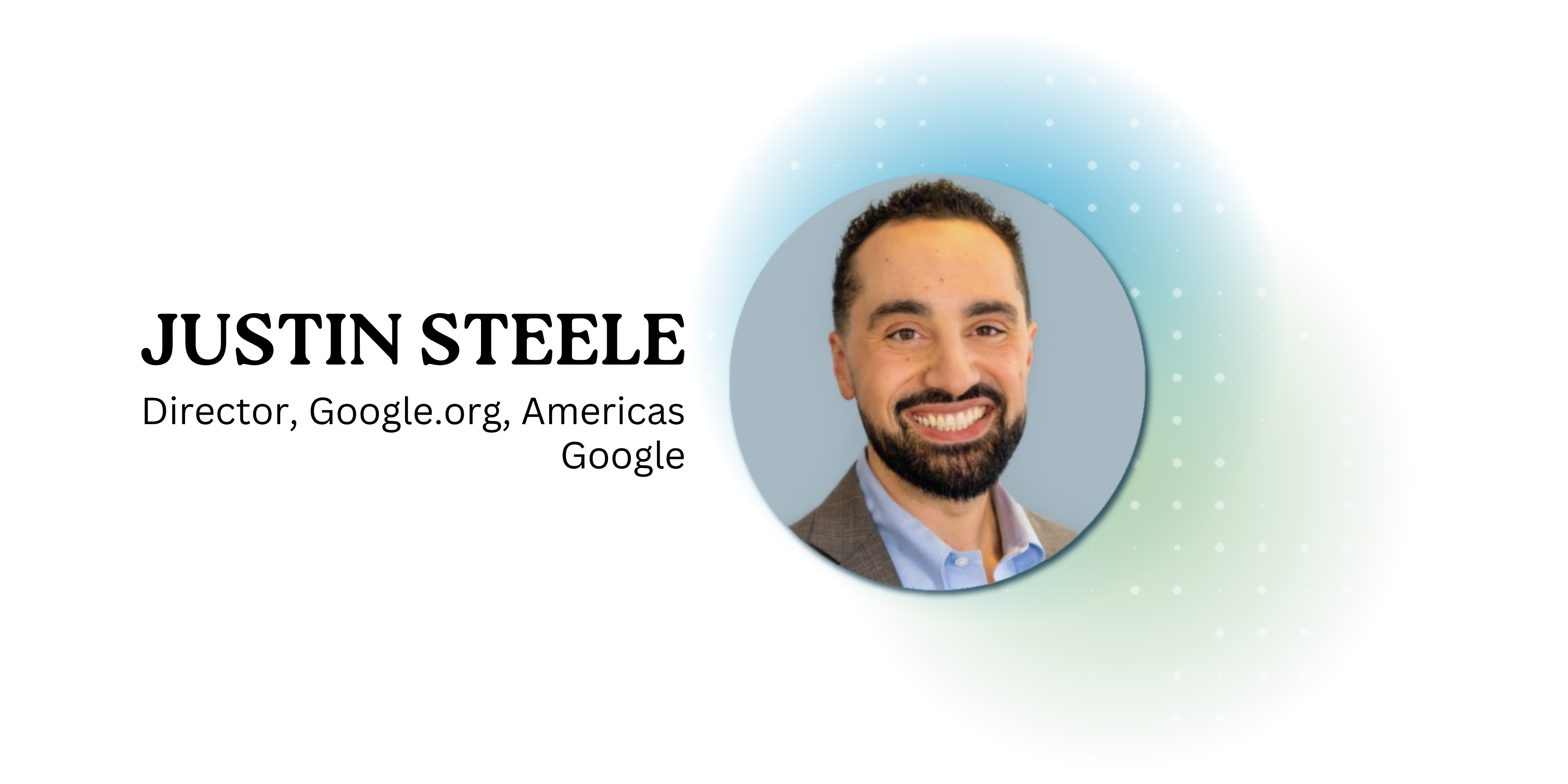 Justin Steele is a Director at Google.org, where he leads Google's philanthropic grantmaking in the Americas. Prior to joining Google.org, Justin served in several executive roles at job training nonprofit Year Up, and he began his career as a management consultant at Bain & Co. and The Bridgespan Group. Justin received an undergraduate degree in engineering from the University of Virginia and earned a dual MBA/MPA degree from Harvard with a concentration in nonprofit management and urban social policy. He lives in Oakland with his wife and their four daughters and serves as a trustee of the San Francisco Foundation.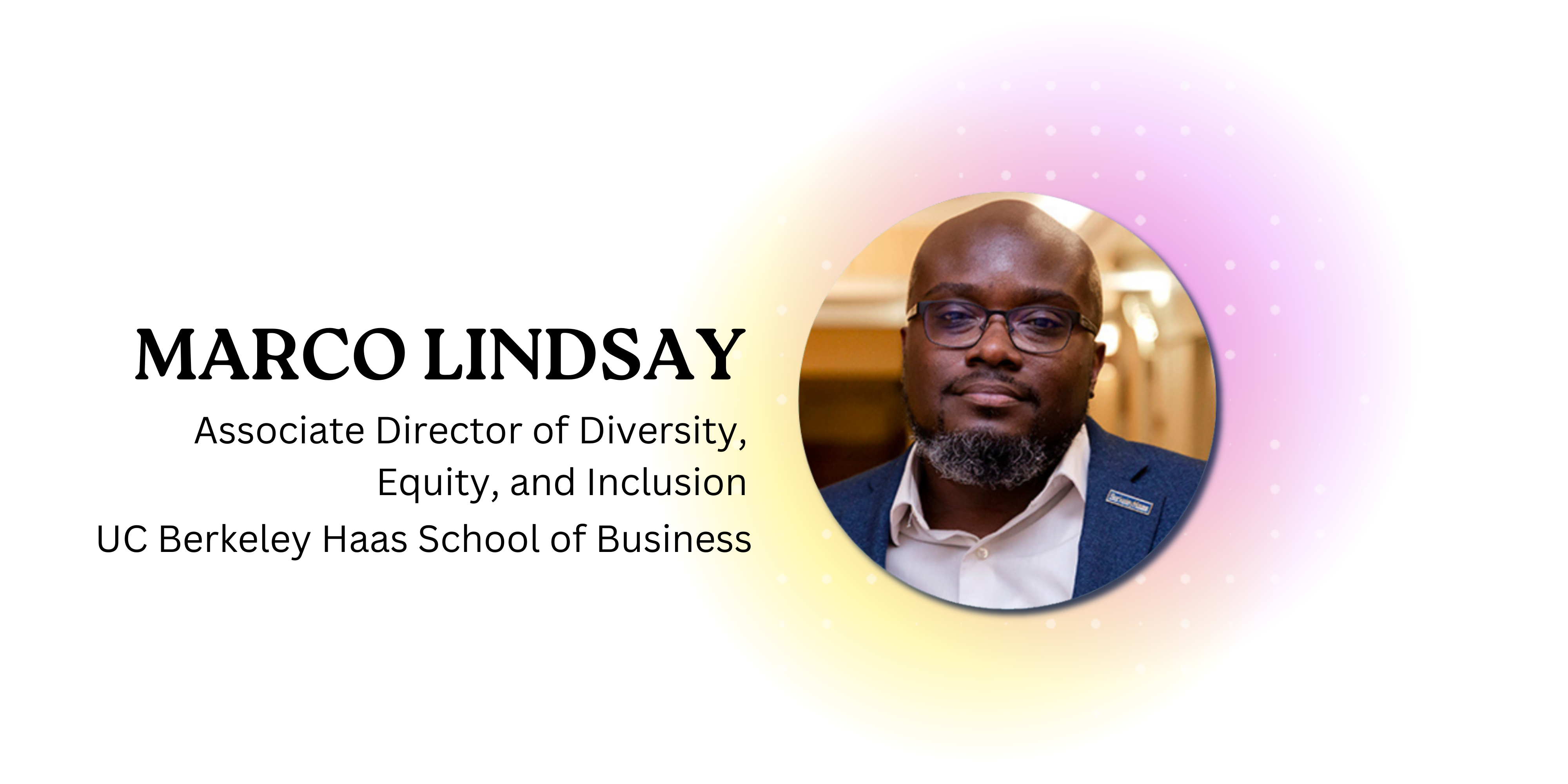 Marco T. Lindsey is the Associate Director of Diversity Equity and Inclusion at the Berkeley Haas School of Business. In this role, his primary focus areas are staff-related DEIB initiatives, project management for the school-wide diversity, equity, inclusion and belonging (DEIB) strategic plan, and supporting DEIB alumni networks. Marco began his career at Berkeley Haas in 2007, has worked in various roles for the past 4 deans. In his penultimate role he served as Chief of Staff at the school, where he was the first African American to have that position.
Marco is a board member for Boost@BerkeleyHaas, a pipeline program that prepares and supports students throughout their high school journey through various workshops that focus on college preparedness, life skills development, professional development, case study projects and mentorship. Appointed by interim Dean Laura Tyson, Marco was a member of the action plan team that led to the creation of the first Berkeley Haas Diversity Equity and Inclusion Strategic Action Plan. More recently, Marco implemented the Berkeley Haas version of the Anti-Racism Challenge, and has shared his learnings with other units across UC Berkeley.
Share Event
Topics