Thank you to everyone who attended the Center for Long-Term Cybersecurity's Spring 2017 Lunch Seminar Series, which featured six distinguished guests throughout the semester. Below, please find brief summaries as well as links to videos of each of the six presentations.
Mikko Hypponen
Chief Research Officer, F-Secure
"Fighting Organized Online Crime"

On February 15, 2017, the Center for Long-Term Cybersecurity—together with the UC Berkeley Department of Computer Science—were honored to present a talk by Mikko Hypponen, the Chief Research Officer of F-Secure, a European cybersecurity firm. Mr. Hypponen is a globally renowned expert on cybersecurity, and his research has been featured in the New York Times and Wall Street Journal, among other publications.
In his talk, "Fighting Organized Online Crime," Hypponen talked about the importance of understanding the motivations of different types of hackers, and he provided an overview of some of the tactics most commonly used by hackers—and defenders. Watch the video here.
Gilad Rosner
Founder, Internet of Things Privacy Forum
"The Intimacy of Things: Privacy and the IoT"
On March 7, 2017, CLTC welcomed Gilad Rosner, founder of the Internet of Things Privacy Forum. A researcher, consultant and government advisor focused on privacy and public policy, Rosner focuses his work on privacy by design, national policy, digital identity and the interplay between governments, commercial markets, and standards. In his talk, Rosner explored various conceptions of the IoT, examined the privacy risks it implies, reviewed relevant policy frameworks, and tried to deflate some of the hype and alarmism the subject tends to engender. Watch the video here.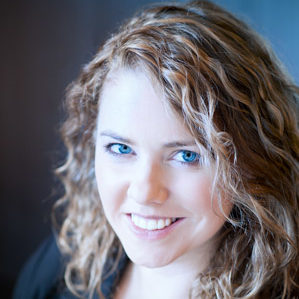 Emily E. Reid
Independent Consultant
"The Untapped Cybersecurity Talent Pipeline"
On April 4, 2017, Emily Reid, a cybersecurity professional who formerly served as Director of Education at Girls Who Code, delivered a CLTC Lunch Seminar entitled "The Cybersecurity Pipeline… Or How I Learned to Start Worrying and Love a Chicken and Egg Problem". Her presentation focused on the gender gap in the tech industry, and provided an overview of the challenge as well as steps to improve the number of women working in cybersecurity and other tech fields. She holds a Masters Degree in in Computer Science from Columbia University, and a Bachelor's degree in Mathematics with a minor in Computer Science from Tufts University. Before Columbia, Emily worked at the MITRE Corporation for four years as an engineer in the Cyber Security division, where she also built up internal STEM education outreach initiatives and developed coursework for internal and external use on MITRE's security technology. Today, Emily is an independent consultant advising startups and working on projects advancing computer science education and artificial intelligence learning platforms. Watch the video here.
Ron Deibert
Director, Citizen Lab
"Cyber Espionage and Civil Society: A Silent Epidemic"


On April 18, 2017, CLTC welcomed Ron Deibert, Professor of Political Science and Director of the Citizen Lab at the Munk School of Global Affairs, University of Toronto, for a lunch seminar presentation entitled "Cyber Espionage and Civil Society: A Silent Epidemic." The Citizen Lab undertakes interdisciplinary research at the intersection of global security, information communication technologies, and human rights. Deibert is a former founder and principal investigator of the OpenNet Initiative (2003-2014) and a founder of Psiphon, a world leader in providing open access to the Internet. In his presentation, Dr. Deibert spoke about the digital threats that facing civil society (e.g. non-profits, non-governmental organizations) as they are targeted by governments, industry, and other actors. Drawing from recent reports and research of the Citizen Lab (including Berkeley's own Bill Marczak), Dr. Deibert outlined some recent targeted attacks on civil society, including what those attacks look like and what might be done to mitigate them. Watch the video here.
Tom Lowenthal
Staff Technologist, Committee to Protect Journalists
"Won't Somebody Please Think of the Journalists?"


On April 25, 2017, CLTC was honored to host Tom Lowenthal, Staff Technologist for the Committee to Protect Journalists, for a lunch seminar entitled "Won't Somebody Think of the Journalists?". Formerly a paranoia advocate at Mozilla and the Tor Project's coordinator, Lowenthal specializes in operational security and grassroots surveillance self-defense. In his presentation, he outlined the importance of broad security and privacy protections in today's media landscape, in which anyone can be a journalist. He also provided an overview of some basic measures that journalists (and others) can follow to increase their online privacy and security. Watch the video here.
Ignacio Arnaldo
Chief Data Scientist, PatternEx
"AI for Enterprise Security: The Challenges From a Data Scientist's Perspective"

On May 2, 2017, CLTC welcomed Ignacio Arnaldo, who serves as chief data scientist at PatternEx, a Bay Area startup that is working to develop an artificial intelligence platform for information security (InfoSec). PatternEx leverages state-of-the-art machine learning and artificial intelligence algorithms for real-time attack prevention in enterprise applications.
In his presentation, Arnaldo provided an overview of how machine learning can support cybersecurity. He drew parallels with facial recognition software to explain how machines learn (and why cybersecurity is a unique machine-learning challenge), and he explained that the evolution of artificial intelligence in the field cybersecurity parallels that of a cybersecurity analyst, who learns through experience to master different phases, including building knowledge, detection, investigation, and response. Watch the video here.
Questions? Please contact us at CLTC@berkeley.edu. Meanwhile, stay tuned to our website and future newsletters for more information!