The Center for Information Technology Research in the Interest of Society and the Banatao Institute (CITRIS) at the University of California has partnered with the UC Berkeley Center for Long-Term Cybersecurity (CLTC) to establish a new cybersecurity internship program at four UC campuses. The agreement, outlined in a new memorandum of understanding (MOU) signed at the conclusion of Cybersecurity Awareness Month, aims to address the escalating need for cybersecurity expertise in an increasingly digital world.
The partnership will integrate cybersecurity into the CITRIS Workforce Innovation Program, which currently serves students from the UC Berkeley, UC Merced, UC Davis, and UC Santa Cruz campuses. The program will add a new cybersecurity internship track, and also enrich cybersecurity skill-building and awareness in the other internship offerings in aviation, climate and energy, digital health, data for social impact, and semiconductors.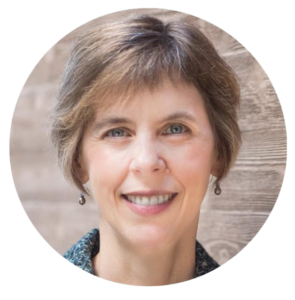 Cyber attacks increased by 38% globally in 2022 and have cost the U.S. economy billions over the past five years, although more than 550,000 cybersecurity jobs remain unfilled in the U.S. alone.
"Cybersecurity is vitally important as digital technology continues to evolve and expand into new areas," says Camille Crittenden, Executive Director of CITRIS. "We're glad to partner with CLTC to help more students at our four UC campuses develop their cybersecurity acumen and gain valuable work experience." 
Core Objective: Expanding the Impact of the Workforce Innovation Program
Through the new partnership, CLTC will engage at least five new industry partners to support cybersecurity internships for students from participating UC campuses, bringing the total number of host companies in the program from 50 to 55, and expanding the summer cohort from roughly 85 students to 100.
Additionally, CITRIS and CLTC will work together to integrate cybersecurity awareness into the other core areas of the Workforce Innovation Program. CLTC's team of researchers and professionals will share original research outputs related to cybersecurity and other internship focus areas and invite participants to online and in-person research presentations.
The MOU underscores the commitment of both organizations to promote diversity, equity, inclusion, and belonging (DEIB), including by engaging women and other students from backgrounds that have been traditionally underrepresented in cybersecurity, as well as Pell Grant recipients, undocumented students, and first-generation college students. In 2023, more than half of Workforce Innovation students were first-generation college students.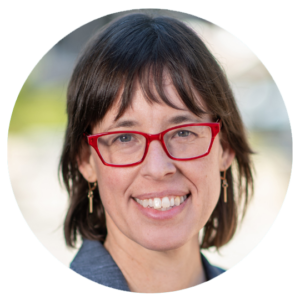 The initiative builds on a record of collaboration between CITRIS and CLTC: in 2021, the two centers teamed up to establish the AI Policy Hub at UC Berkeley, which annually supports 12 doctoral research fellows in examining risks and policy solutions related to AI. The two organizations are working to find other synergies that will lead to novel solutions at the intersection of technology and society.
"It's important that universities and industry innovate together to bring more talent into the cybersecurity workforce, including women and others underrepresented in the field," says Ann Cleaveland, CLTC's Executive Director. "We're excited to continue our partnership with CITRIS and support the growth of the Workforce Innovation Program."
About the CITRIS Workforce Innovation Program
Launched in 2022, the CITRIS Workforce Innovation Program provides professional learning opportunities to students from the UC Berkeley, UC Davis, UC Merced, and UC Santa Cruz campuses. In the past two years, the program has facilitated internships in fields including aviation, climate and energy, digital health, robotics, and semiconductors and is expanding its placement areas to include cybersecurity and data for social impact in 2024. These internships offer students a unique opportunity to gain practical experience, develop essential skills, and receive training in leadership and project management in IT fields that are critical to California's economy.
During their eight-week experiential internship, students earn approximately $25/hour for 30 hours per week and receive coaching, networking opportunities, and support in developing "showcase" presentations about what they learned from the experience. Organizations that host interns must adhere to specific obligations, including providing structured internships that offer mentorship, maintaining a 75% experiential learning scope, and completing training in best practices for hosting interns. The program encourages host organizations to create a welcoming and inclusive work environment and conduct professional reviews during the internship period.
Companies, labs and organizations interested in hosting Workforce Innovation interns for summer 2024 should visit https://citris-uc.org/citris-workforce-innovation/. Students at UC Berkeley, UC Merced, UC Santa Cruz and UC Davis campuses can apply for internships through January 31st by visiting https://citris-uc.org/citris-workforce-innovation.