Google.org will provide $500,000, volunteers, and in-kind support to expand UC Berkeley's trailblazing public interest cybersecurity clinic.
The Center for Long-Term Cybersecurity (CLTC) and the UC Berkeley School of Information (I School) have received $500,000 in grant funding and additional support from Google's Cybersecurity Clinics Fund to support the expansion of Citizen Clinic, a public interest cybersecurity clinic offered as a course within the I School. Citizen Clinic trains students from across the UC Berkeley campus to provide pro bono digital security assistance to non-profit organizations that have limited resources to defend themselves online.
The funding from Google.org, the company's philanthropic arm, is part of a $20-million collaboration with the Consortium of Cybersecurity Clinics that Google's CEO, Sundar Pichai, announced in June of this year. The grant to UC Berkeley is one of ten funding awards announced by Google today as part of an initiative to expand the number of cybersecurity clinics across the United States.
University cybersecurity clinics provide free security services in the same way law or medical schools offer free clinics in their communities. They give students the opportunity to learn and improve their skills in a real-world context, while helping to protect critical infrastructure, such as hospitals, schools, and energy grids, as well as non-profits and other public interest organizations.
In addition to UC Berkeley, the grants from Google.org will support clinics at the University of Alabama; University of Georgia, Athens; Indiana University; Massachusetts Institute of Technology (MIT); University of Nevada, Las Vegas; Rochester Institute of Technology (RIT); Stillman College; the University of Texas at Austin; and the University of Texas at San Antonio.
"Programs like Citizen Clinic are a 'win-win' because they provide students from diverse backgrounds with practical experience, while at the same time assisting public interest organizations that in many cases face powerful adversaries but have limited funding for cybersecurity," said Lisa Ho, Academic Director of the Master of Information and Cybersecurity (MICS) at the I School.
The $500,000 grant will support the continued expansion of Citizen Clinic, a trailblazing program that has pioneered the cybersecurity clinic model since its founding in 2018. To date, Citizen Clinic has trained more than 165 students from over a dozen academic specialties and served 17 non-profit clients. U.S. clients have included women's reproductive rights organizations, LGBTQ groups, organizations offering assistance for human trafficking survivors, and U.S.-based migrant and refugee aid organizations. The clinic's international work has extended across three additional continents, as student teams have worked with indigenous rights groups, assisted refugees, and helped combat mis- and disinformation in active war zones.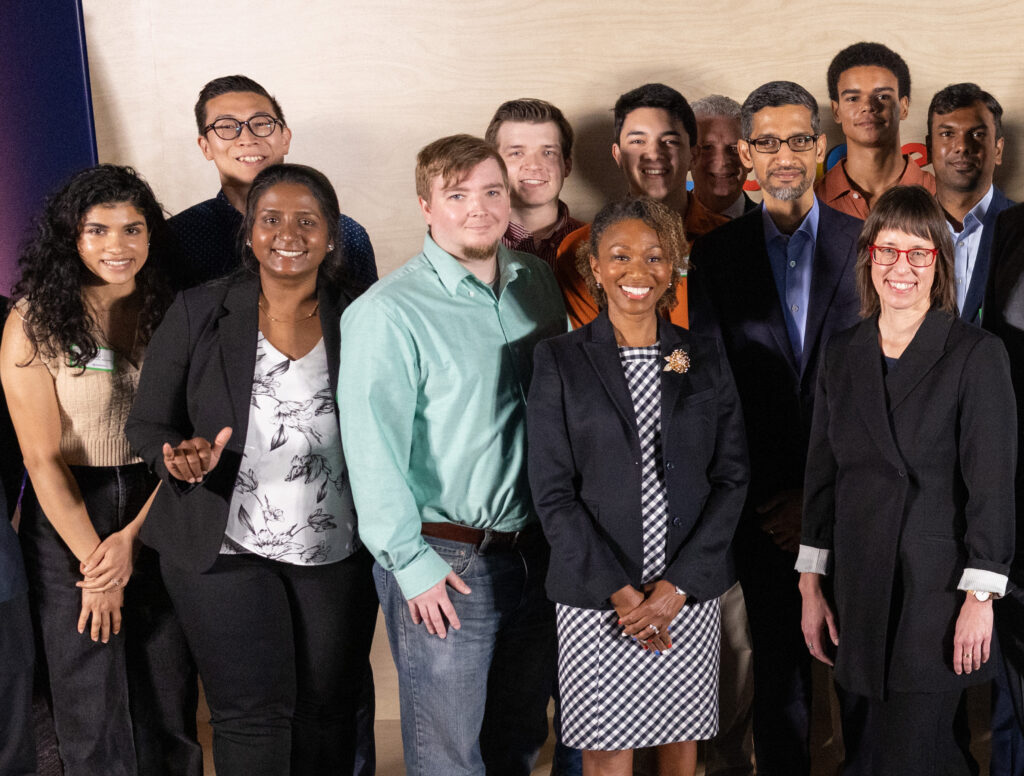 "We are immensely grateful to Google.org for its support of UC Berkeley's Citizen Clinic, through which students gain valuable experience while helping resource-strapped civil society organizations defend themselves against online threats," said Sarah Powazek, Director of Public Interest Cybersecurity at the UC Berkeley Center for Long-Term Cybersecurity.
Citizen Clinic and other cybersecurity clinics are helping to fill the pipeline for cybersecurity talent and expanding diversity in the field; roughly half of Citizen Clinic's alumni are women, and several of the program's participants have gone on to volunteer or work for public interest organizations in their respective communities. Cyber attacks increased by 38% globally in 2022, and have cost the U.S. economy billions of dollars over the past five years. Despite the need for more cybersecurity professionals, there are currently more than 550,000 unfilled cybersecurity jobs in the U.S. 
"Citizen Clinic helps students get exposed to how security works in the real world, beyond academia," says Suprapti McTaggart, who participated in the program while enrolled in the MICS program at the I School. "The mission is to make an impact and help underfunded organizations that are high-risk, so it's about giving back to the community. It was amazing for me."
With Google's support over the next three years, Citizen Clinic will train approximately 70 students annually in preventing cyber attacks on critical public infrastructure and community organizations, including select partners chosen in consultation with the City and County of San Francisco. In addition to grant funding, Google is offering students volunteer mentorship from Google employees, Google Titan Security Keys, and scholarships for the new Google Career Certificate in Cybersecurity.
"These clinics have been designed to provide the next generation of professionals with the tools and resources they need to succeed in the ever growing field of cybersecurity," said Royal Hansen, Google's Vice President of Privacy, Safety, and Security Engineering. "We're proud to lend a hand to help grow a strong security workforce responsible for strengthening and protecting our infrastructure for years to come."
Google and the Consortium of Cybersecurity Clinics have opened the application for other institutions interested in launching a clinic.
The deadline is March 1, 2024.
Learn more at https://cyberclinics.withgoogle.com.
Watch the video below to learn more about cybersecurity clinics.