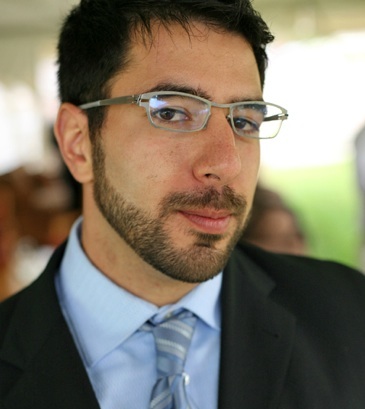 Ashkan Soltani
Thursday, November 19, 2015, 1:00PM
290 Hearst Memorial Mining Building
Light lunch will be served.
In partnership with the Team for Research in Ubiquitous Secure Technology (TRUST), the Center for Long-Term Cybersecurity is proud to co-sponsor a presentation by Ashkan Soltani, Chief Technologist for the Federal Trade Commission, focused on "How Technologists Inform Policy".
The Federal Trade Commission is the leading federal agency responsible for protecting privacy online. You might be familiar with the FTC's privacy and data security enforcement actions against some of the world's biggest tech companies, but what you may not know is how privacy and security research can inform the FTC's investigations. In fact, technology is at the core of the Commission's work.
Come hear about some of the Commission's recent tech-related work and learn how technologists can inform policy, guide business, and help protect consumers as we transition to an always-on/always-connected world.
Ashkan Soltani is a researcher focused on privacy, security, and behavioral economics, and is currently serving as the Chief Technologist for the Federal Trade Commission. His work draws attention to privacy problems online, demystifies technology for the non-technically inclined, and provides data-driven insights to help inform policy. Ashkan was recognized as part of the 2014 Pulitzer winning team for his contributions to the Washington Post's coverage of the Snowden Files. He has previously served as staff technologist in the Division of Privacy and Identity Protection at the Federal Trade Commission, and was the primary technical consultant on the Wall Street Journal's "What They Know" investigative series. Ashkan holds a BS in Cognitive Science from UCSD and a Masters in Information Management Science from the UC Berkeley School of Information.
TRUST is a National Science Foundation sponsored science and technology center focused on the development of cybersecurity science and technology that will radically transform the ability of organizations to design, build, and operate trustworthy information systems for our nation's critical infrastructure. TRUST projects have a holistic, interdisciplinary, systems view and address computer security, software technology, analysis of complex interacting systems, and economic, legal, and public policy issues. More information is available at http:/www.truststc.org.