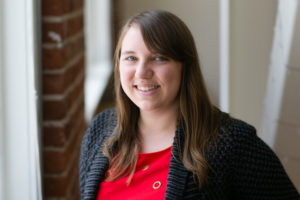 The UC Berkeley Center for Long-Term Cybersecurity is honored to welcome Allison Davenport, who will serve as a researcher, conducting a variety of research tasks with the CLTC.
Allison is a 2016 graduate from Pepperdine University School of Law and a licensed California attorney. While in law school, Allison studied abroad in London, England, where she participated in an international moot court competition at the Royal Courts of Justice with students from the Middle Temple, one of England's four Inns of Court. She also served as a literary citation editor for Pepperdine's Journal of Business, Entrepreneurship, and the Law, which, in Spring 2016, published her article: "Is Copyright Evolving or Mutating? What American Broadcasting Cos. v. Aereo, Inc. Says About U.S. Copyright Law in the Twenty-First Century."
After graduation, Allison completed a six-month legal fellowship with the Wikimedia Foundation, working on several intellectual property, privacy, and policy assignments aimed at improving and protecting Wikipedia and its sister projects. Most recently, she worked as a research assistant for Authors Alliance in Berkeley, creating easy-to-use copyright resources for authors. In her free time, Allison enjoys hiking, playing board games, and fiction writing.
Welcome, Allison!