From the Russian election hack to nuclear power cybersecurity, the Center for Long-Term Cybersecurity has been featured in (or contributed to) a wide variety of news outlets recently. Here are some recent highlights.
Reiber in Foreign Policy: Where's the 9/11 Commission for Russia's Election Attack?
Jonathan Reiber, Visiting Scholar and writer for CLTC, recently published an essay in Foreign Policy entitled "Where's the 9/11 Commission for Russia's Election Attack?" The piece was written together with Vikram J. Singh, senior advisor for national security, democracy, and technology at the Center for American Progress. In the piece, the authors argue that America needs a more organized approach to safeguard democracy in cyberspace going forward: "Following the Russian attack, the United States needs an integrated national approach that brings together government, business, and individual citizens. By failing to outline such a strategy, the Trump administration does little to protect itself from ongoing legal and public scrutiny surrounding possible ties to Russia, and much to harm America's future and that of democracy everywhere." Read the essay here.
Weber Interviewed for Story on Social Media Companies and "Fake News"
San Jose Mercury News reporter Queenie Wong recently reached out to CLTC's Steve Weber for a  story on how companies like Twitter and Facebook are being held responsible for allowing the dissemination of fake news through their platforms. "It's not just social media," Weber said, "but the whole internet platform business has shifted in the last six months from good until proven otherwise to bad until proven otherwise. It's stunning." He added: "We live in a time when nothing is apolitical. Particularly for large firms to try to strike a position that they're somehow above politics or completely impartial is disingenuous, but more importantly, no one believes it . . . . No one is untouchable when the political winds really shift." Read the article here.
Weber, Cooper Publish Paper on Trump's Cybersecurity Policy (and Potential)
While progress has been slow to date, there are still opportunities for the federal government to sponsor initiatives that could have a major near- and long-term impact in protecting our nation's digital infrastructure. That was one of the key conclusions of "Moving Slowly, Not Breaking Enough: Trump's Cybersecurity Accomplishments," an essay by Steve Weber and Betsy Cooper, Faculty Director and Executive Director of CLTC, in the Bulletin of the Atomic Scientists. The authors argued that the administration should set new norms in nation-state cybersecurity behavior; invest in digital infrastructure; grow the cybersecurity workforce; and stimulate research and innovation. "The Trump administration can lead the way on setting new norms in nation-state cybersecurity behavior; investing in digital infrastructure; creating a larger and better trained cybersecurity workforce; and stimulating research and innovation," they write. "These relatively apolitical and potentially bipartisan initiatives could make an important difference at a time when the cybersecurity environment is visibly deteriorating." Read the piece here.
Op-ed on Nuclear Power and Cybersecurity in "The Hill"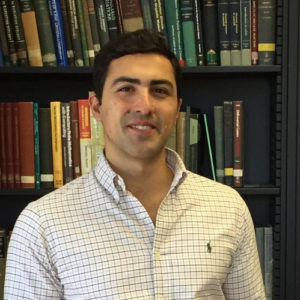 CLTC recently helped grantees Michael Nacht, professor of public policy at the UC Berkeley Goldman School of Public Policy, and Charalampos Andreades, postdoctoral scholar in the UC Berkeley Department of Engineering, published an op-ed in The Hill, a popular website focused on political issues. The essay, "More Must Be Done To Protect America's Nuclear Power Plants from Cyberattacks," describes potential security vulnerabilities in our nation's nuclear power plants and makes recommendations for steps that can be taken in the future. "The nuclear power industry must continue to invest in not only new technology, but also training and human factors, to maximize plant safety and security," they wrote. "By combining technological protections with the intuition and experience of seasoned plant operators, the nuclear industry can provide a fruitful path to enhance the future security of U.S. nuclear plants for decades to come." The article is grounded in research produced by their CLTC team research project: "When to Avoid Digital Control: A Cybersecurity Case Study for Advanced Nuclear Reactors". Read the article.
Betsy Cooper Pens Op-Ed on Data Manipulation for Quartz
Last week, Quartz published a piece by CLTC Executive Director Betsy Cooper, "The Dangerous Data Hack that You Won't Even Notice," focused on the potential of hackers to not just steal, but subtly manipulate institutions' data. "Imagine that a major Big Food company gets hacked. But this time, instead of leaking the company's proprietary information to the public or freezing its systems with ransomware, the hackers subtly manipulate the data on which the company relies. Expiration dates on milk cartons get scrambled so that some are thrown away early while others make drinkers sick, despite appearing within their use-by date. Figures are tweaked slightly on pending invoices to vendors, altering the company's balance sheets by hundreds of thousands of dollars. Small changes are made to food-safety tests so that a dangerous product that was failing suddenly looks like it is passing regulation tests. Would the company even notice such changes happening? Could it still have the confidence that its backups were uncompromised? How could its investors accurately assess the company's value when all of its financials might suddenly be based on faulty information? And how might its customers and suppliers respond?" Read the op-ed here.
Amazon Looks To Unlock Your Door, Taking Stock Of Meaning Of Privacy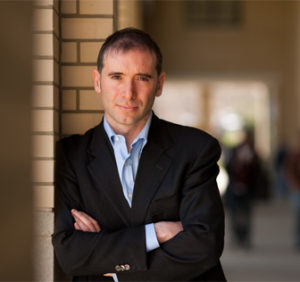 Alessandro Acquisti, a 2016 CLTC grantee, was recently interviewed by NPR's "All Tech Considered" for a segment on the Amazon Key in-home delivery system and the shifting boundaries for what we consider private space. "As a researcher, I am fascinated and curious to see indeed how many consumers will take advantage [of Amazon Key]," Acquisti told NPR, "because that will tell us something interesting about to what extent we now trust corporations with both our digital data and our very real, very off-line, very physical lives, such as the entrance to your house." Read (and listen) here.
"Antidote to Fake News: The Investigations Lab Teaches Digital Skepticism"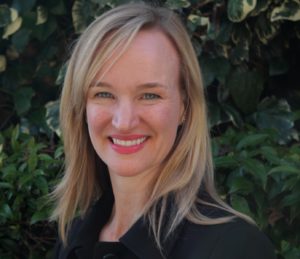 In an article entitled "Antidote to Fake News: The Investigations Lab Teaches Digital Skepticism," California Magazine recently profiled the UC Berkeley Human Rights Center's Investigation Lab at Berkeley Law, which is led by the HRC's executive director and CLTC Grantee Alexa Koenig. Author Barbara Tannenbaum described how the Investigation Lab serves to verify open source material found on social media: "Communication has increasingly shifted to digital platforms . . . The ability to investigate such networks is key to documenting tangible links between a high-level perpetrator and the person on the ground who pulled the trigger or committed the crime." Read the article here.