The Center for Long-Term Cybersecurity is honored to welcome four distinguished speakers—Sean Zadig, Director, Oath (Yahoo) Threat Investigations; David Dill, Professor, Department of Computer Science at Stanford University; David Sanger, Chief Washington Correspondent for the New York Times; and Camille Francois, Principal Researcher for Jigsaw—for our Fall 2017 Lunch Seminar Series.
The overarching theme of this semester's presentations will be "Cybersecurity and Democracy: The Shifting Implications of Citizenship in the Digital Age." In the year since ODNI and DHS first announced that Russian intelligence hacked the Democratic National Committee, we have become increasingly cognizant of the many ways our reliance on technology can wield outsized influence on our democracy. Whether we are thinking about how Russian hacks influenced the outcome of the 2016 Presidential Election, the vulnerability of electronic voting machines, or whether social media echo chambers encourage biased news consumption, it is clear that cybersecurity is a national security concern.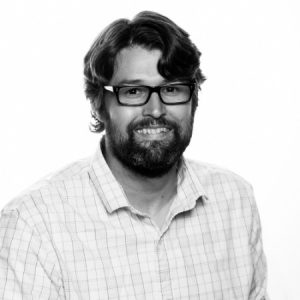 Each of the speakers in our seminar series will speak to a unique dimension of this challenge. To kick off the series on Thursday, September 28, 12pm, Sean Zadig, Director of Oath (Yahoo) Threat Investigations will present "The New Normal: Defending Against State Sponsored Attackers". In 2014, Yahoo (now Oath) faced a sophisticated attack by Russian intelligence services. The resulting investigation concluded with the indictment of four individuals (including two FSB officers). This talk will describe the investigation, the transformation within the company as a result of the attack, and the new normal facing Internet companies in 2017 and beyond.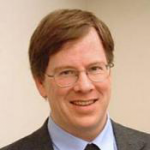 On October 12, 12pm, David Dill, Professor of Computer Science at Stanford University, will present "Voting Computer Security in the Age of Cyber War." He is the author of the "Resolution on Electronic Voting," which calls for a voter-verifiable audit trail on all voting equipment, and he has testified on electronic voting before the U.S. Senate and the Commission on Federal Election Reform, co-chaired by Jimmy Carter and James Baker III. He is the founder of the Verified Voting Foundation and VerifiedVoting.org and is on the board of those organizations. In his talk, Professor Dill will discuss the potential risks of effective and potentially undetected electronic tampering with election outcomes in the U.S.—as well as  defenses that can be put in place.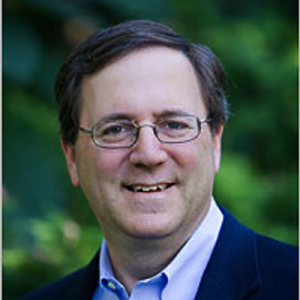 On Wednesday, November 1, 4pm, the CLTC Seminar Series will feature David Sanger, a national security correspondent for The New York Times and one of the newspaper's senior writers. Sanger is the bestselling author of Confront and Conceal: Obama's Secret Wars and Surprising Use of American Power, and The Inheritance. He has been a member of two teams that won the Pulitzer Prize and has received numerous awards for coverage of the presidency and national security policy. He also teaches national security policy at Harvard's Kennedy School of Government.

The final presentation, on November 16, 12pm, will feature Camille Francois, Principal Researcher at Jigsaw, a think tank and technology incubator within Google / Alphabet. Francois leads an interdisciplinary research program focused on state-sponsored cyber threats against civil society as well as media manipulation. She also established an internal working group on fairness and algorithmic biases in machine learning. Previously, Camille served as a Special Advisor to the CTO of France within the Prime Minister's Office, led research projects on cybersecurity and human rights for the Mozilla Foundation or the U.S. Defense Advanced Research Projects Agency (DARPA), and worked for Google's Market Insights team. A Fulbright Fellow, Camille holds a Masters Degree in Human Rights from the French Institute of Political Sciences (Sciences-Po) and a Masters Degree in International Security from the School of International and Public Affairs at Columbia University.
Please note that, unless otherwise noted, CLTC lunch seminars take place from 12-1pm in South Hall, Room 205 on the UC Berkeley campus. A light lunch is included for attendees who RSVP in advance. Stay tuned to the CLTC newsletter and social media channels for updates.